Entrepreneurs Needed to Rise to the Challenge
The Farm Bureau Ag Innovation Challenge is a national business competition that showcases U.S. startups developing innovative solutions that address challenges facing America's farmers, ranchers and rural communities. Launched in 2015, The Challenge was the first national business competition of its kind focused exclusively on rural entrepreneurs.
Now in their eighth year, the American Farm Bureau Federation in partnership with Farm Credit, are looking to identify the top entrepreneurs who are addressing both traditional challenges farmers face on their operation, such as access to labor, optimizing yield and reducing operating costs, to entrepreneurs who are addressing new challenges facing farmers and rural communities.
Farm Bureau will award $165,000 in startup funds to ten businesses, culminating at a live pitch competition and networking event at the AFBF Annual Convention in January 2022 in Atlanta, GA. The Ag Innovation Challenge Winner will be awarded $50,000 in startup funds provided by sponsors Farm Credit, Bayer Crop Science, John Deere, Farm Bureau Bank, Farm Bureau Financial Services, and FMC Corporation.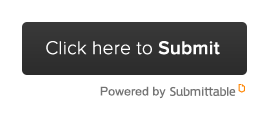 The future of agriculture will rely on innovative solutions to the challenges we face. The Ag Innovation Challenge helps entrepreneurs grow their ideas into products that support farmers and ranchers in their mission to provide the food, fuel and fiber we all rely on.
— AFBF President Zippy Duvall
Prizes
Farm Bureau will award $165,000 to ten businesses:
$50,000 will be awarded to the 2022 Ag Innovation Challenge Winner
$20,000 will be awarded to the 2022 Ag Innovation Challenge Runner-Up
$15,000 will be awarded to two finalist teams
$10,000 will be awarded to six semi-finalist teams

Additional $5,000 to the People's Choice Team (chosen by public vote; all ten teams are eligible)
Timeline
Aug, 20, 2021
Application Deadline
Oct. 5, 2021
Top Ten Semi-Finalists Announced
Nov. and Dec. 2021
Semi-Finalist Pitch Training
Jan. 7-9, 2022
Top Ten Compete at AFBF Annual Convention
Jan. 10, 2022
Ag Innovation Challenge Winner, Runner-Up and People's Choice Teams Announced
Program
Ten startup businesses were selected by Farm Bureau and the Farm Credit Rural Investment and Innovation Workgroup who will compete at the AFBF Annual Convention in January 2022 as Semi-Finalists. These ten businesses will be awarded $10,000 each.
The 10 semi-finalist teams will compete at the AFBF Annual Convention on Friday, Jan. 7, to advance to the final round where the four finalist teams will receive an additional $5,000 for a total of $15,000. The final four teams will compete live in front of Farm Bureau members, investors and industry representatives to win:
Ag Innovation Challenge Winner, for a total of $50,000
Ag Innovation Challenge Runner-Up, for a total of $20,000
People's Choice Team, for an additional $5,000
The top 10 semi-finalist teams will participate in pitch training and mentorship from Cornell University's SC Johnson College of Business faculty, and network with representatives from the Agriculture Department's Rural Business Investment Companies.
The Farm Bureau and the Ag Innovation Challenge have been essential towards helping us grow into our vision. I highly recommend this competition to every ag entrepreneur out there!
— Riley Clubb, Co-Founder of Harvust
Meet the 2021 Challenge Top Ten Entrepreneurs
2021 Farm Bureau Entrepreneur of the Year
Harvust
Team lead: Riley Clubb
Washington Farm Bureau member
Website | Facebook | Twitter | Instagram | LinkedIn | Video pitch
Harvust is a software platform to help farms with their most valuable resource: their people. From the moment a new employee walks in the door to the moment they are doing productive work, Harvust is making some of the most important HR tasks on a farm like hiring, training, and communication simple, fast, and organized.
2021 People's Choice Award Winner
Agro Empresas Black Belt
Team lead: Luis Raimundo Bures Martinez
Puerto Rico Farm Bureau member
Website | Facebook | Video pitch
Agro Empresas Black Belt is a company that standardizes the methods and processes necessary for hydroponic production. The business uses the integration of Lean Six Sigma methodology in the development of agricultural production processes in abandoned poultry facilities among others. It identifies facilities and provides supporting tools in continuous research and developments.
Finalists
Arbre Technologies, Inc.
Team lead: Matthieu Vollmer
Wisconsin Farm Bureau member
Website | Facebook | LinkedIn | Video pitch
Arbré Technologies, Inc. is a Wisconsin-based startup that uses state-of-the-art software and innovative RFID hardware to help horticultural businesses efficiently manage inventory — improving workflows, eliminating waste, reducing time, decreasing costs, and improving margins.
TerraClear Inc.
Team lead: Trevor Thompson
Idaho Farm Bureau member
Website | Twitter | Video pitch
TerraClear improves farm productivity by automating the clearance of hazardous rocks from farm fields. TerraClear is developing an end-to-end system for field rock removal that reduces the labor requirement of an unpopular, but important farm activity - picking rock.
Semi-Finalists
AgriHoodBaltimore
Team lead: Richard Francis
Maryland Farm Bureau member
Website | Instagram | Twitter | Video pitch
AgriHoodBaltimore is a thriving Marketplace, Community Shared Agriculture and Urban Farmer Training Resource Institute with a focus on developing the next generation of Junior Urban Farmers.
BoldCypress LLC
Team lead: Nathan Holmes
Missouri Farm Bureau member
Website | Facebook | Video pitch
PumpTrakr is a platform that manages irrigation well pump locations, activity, fuel levels, maintenance concerns, and more, all in one convenient app. PumpTrakr lets you view your entire irrigation system at one time, reducing stress, mistakes, and omissions in your daily routine. PumpTrakr allows for easy record-keeping that saves time and money, and provides clear communication and decision-making knowledge between yourself and other pump managers.
Butter Meat Co.
Team lead: Jill Gould
New York Farm Bureau member
Website | Facebook | Instagram | Video pitch
Butter Meat Co. is a beef supply chain startup based in Western New York working to improve the value proposition of retired dairy cows as beef for farmers and consumers. Their mission is to build a dairy beef brand that increases the farm gate value and offers customers differentiated flavorful beef eco-consciously.
Insulights.com
Team lead: Bill Brown
Iowa Farm Bureau member
Website | Video pitch
Insulights are an affordable, agricultural electric fence insulator that helps livestock and orchard managers protect and manage their electric fences. Insulights are the only blue insulator equipped with a flashing LED light that warns farmers and ranchers of their damaged electric fence.
Parasanti
Team lead: Max Adams
Texas Farm Bureau member
Website | LinkedIn | Video pitch
Parasanti is an AI/ML company dedicated to placing advanced analytics into the hands of our nation's farmers and ranchers. Parasanti is a veteran and farmer-led company that has first-hand knowledge of the difficulties in capturing upstream data from the farm and transforming it into critical insights that drive decisions for the farmer in areas with limited bandwidth connection. Parasanti offers a simple, lightweight, and affordable IoT driven plug and play solution for the farmer that delivers hyper-localized insights into the health of the farm as well as leverages machine learning to deliver predictive models of future yields, weather, and even relevant commodity pricing.
Row Shaver Systems, LLC
Team lead: Dave Button
Kansas Farm Bureau member
Website | Facebook | Twitter | Video pitch
Row Shaver Systems, LLC was started to combat the ever increasing problem of herbicide resistant weeds. The first part of the system, the Row Shaver, is a patent pending agricultural implement that cleans weeds from between the rows of any row crop. It has an aft mounted hooded sprayer/top dress attachment that allows for the option of spraying herbicides/fertilizer on grasses and small weeds with chemicals that could normally be harmful to the growing crop.
Meet the 2021 Challenge Team
Program Advisors
Dave Dornbirer
Vice President, Public/Private Partnerships
CoBank
Dave Dornbirer is Vice President, Public/Private Partnerships at CoBank, a national cooperative bank and member of the Farm Credit System. He leads the bank's mission-related investment activities both as a limited partner in private equity funds and as a direct investor in bonds financing essential community facilities serving rural areas. He is a member of CoBank's Investment Committee.
His role entails developing opportunities to extend CoBank's financial capacity, strategic alliances and industry expertise for the purpose of expanding capital formation in rural economies and communities often through partnerships with government agencies, Farm Credit, institutional investors and other stakeholders. Dornbirer serves on the Steering Committee of the Farm Credit Rural Investment & Innovation Workgroup, the advisory group for the American Farm Bureau Federation Ag Innovation Challenge, the board of the National Rural Lenders Association, and the investment advisory councils for a number of private equity funds.
In 2004, he started his career at CoBank in the Water & Community Facilities group financing water and wastewater utilities as well as solid waste service providers throughout the United States. Prior to CoBank, he led the operations of fintech startup Blackbird Holdings, arranged financings of power and energy projects at NationsBank/Bank of America and served in the U.S. Navy. He is a graduate of Miami University and earned an MBA from Thunderbird School of Global Management.
Andrew Rose
Director of Innovation, Strategy and Development
MidAtlanticFarm Credit
An innovative strategy, marketing and business development authority, Andrew is frequently asked to speak to groups on a wide variety of topics ranging from the Future of Food and Agriculture to What Special Forces Can Teach Us about Business Development. As a small "f" futurist in the food and agricultural sector, he is also a sought-after author/speaker for his technical expertise on the subjects of blue ocean strategies, trend spotting, community building, white space initiatives, making markets and generally living beyond the horizon.
Andrew is deeply involved in the non-profit community, sitting on or advising many non-profit boards and social impact organizations. He has in the past served as the Chief Strategy Officer in Residence at the Emerging Technologies Centers, the Chair of the Advisory Board for the Maryland Cybersecurity Association, and was an organizer for the TEDxBaltimore events. He is currently deeply immersed in F3Tech, an agriculture incubation system. Andrew also serves as the treasurer for the Keystone Development Center and is on the board of the USDA sponsored Chesapeake Agricultural Innovation Center.
Andrew helped found the GIVE Program, a leadership program in Maryland for rising professionals.
Final Four Judges
Taya Spelhaug
TechSpark Manager – North Dakota, Microsoft
Taya is the Microsoft TechSpark Manager for North Dakota. Her primary focus is to build out Microsoft Philanthropies' initiative, TechSpark, which is a civic program aimed at fostering greater economic opportunity and job creation through partnerships with rural and smaller metropolitan communities across the US and to expand the great synergies between the company and community. With Agriculture being one of North Dakota's top industries, many of the TechSpark investments and projects are in this area. Before her role at Microsoft she was the Resource Development Manager for the United Way of Cass-Clay and in various roles at North Dakota State College of Science for over seven years including TrainND. She serves on several local and state boards including the Grand Farm Board of Directors, the State Workforce Development Council for ND and TechND to name a few. Taya grew up on a farm outside of Kindred, North Dakota and was very active in FFA and 4-H. She attended North Dakota State University and graduated with a BS in Psychology and a MS in Mental Health Counseling.
Tom Schryver
Executive Director of the Center for Regional Economic Advancement, Cornell University
Tom Schryver teaches entrepreneurship at Johnson, where he serves as the David J. BenDaniel Faculty Advisor for BR Ventures. He also serves as the Executive Director of the Center for Regional Economic Advancement (CREA) at Cornell. In that role, he directs the National Science Foundation-funded UNY I-Corps Node and Cornell I-Corps Site, and oversees Rev: Ithaca Startup Works and the Southern Tier Startup Alliance; and Grow-NY, Empire State Development's $1m food and ag innovation competition. He chairs the board of the Business Incubator Association of New York State, serves on the boards of Ithaca Area Economic Development and Britnell Ventures, and co-chairs the Southern Tier Regional Economic Development Council's innovation working group. Tom has an AB from Cornell University and an MBA from the Johnson School at Cornell, where he was a recipient of the Albert J. Fried Fellowship for Leadership and Academic Excellence. He is a Chartered Financial Analyst (CFA).
Nick Wijnberg
Vice President - Food and Agribusiness, Farm Credit
Nick is currently Vice President – Food & Agribusiness at Farm Credit Mid-America. Prior to Mid-America, Nick was a Relationship Manager at CoBank, Prior to joining CoBank, Nick was in Structured Credit Sales and Equity Derivatives Trading at Citigroup and had previous positions, sales and trading at Goldman Sachs, and in equity research at Moore Capital Management.
James "Jamie" Johansson
President, California Farm Bureau Federation
James D. "Jamie" Johansson was elected president of the California Farm Bureau Federation in December 2017. Johansson previously served as first vice president for two years. He became a statewide officer in 2009, when he was elected second vice president.
Johansson is a former chairman of the CFBF Young Farmers and Ranchers State Committee and former vice president of the Butte County Farm Bureau. His service in Farm Bureau has included membership on a half-dozen other statewide advisory and policy recommendation committees.
A first generation farmer, he grows olives and citrus fruit in Oroville and operates an olive oil company, Lodestar Farms. He is a co-founder of the Sierra Oro Farm Trail Association and a former board member of the California Olive Oil Council.
Johansson served four years on the Oroville City Council, which selected him to serve as vice mayor. His community involvement also includes service on the Oroville Chamber of Commerce board. He received the Business Advocate of the Year award from the Chamber of Commerce and his farm was named Butte County Specialty Farm of the Year by the Economic Planning Corp.
Semi-Finalist Judges
Lawrence "Larry" Page, PhD
Principal, Lewis & Clark Partners
As a Principal at Lewis & Clark, Larry is responsible for leading deals through the entire life cycle of investment, from sourcing through governance and exit. He has led seven investments on behalf of the firm, and has served in a governance capacity for five portfolio companies. Larry specializes in technical deals in traits and crop protection, and in companies at the forefront of the digital revolution in agriculture. Larry joined Lewis & Clark in 2016 after spending time as an Entrepreneur-in-Residence at the Nidus Partnership, an investment partnership between Monsanto, Novozymes, and Bunge. During his time at Nidus, Larry worked as a member of the deal review team, sourcing deals and performing due diligence on potential investments. He also served in a variety of operational roles within the Nidus portfolio, including as Chief Technology Officer of Terra Biologics, and as a Director at PierianDx. Larry received his Ph.D. in Biochemistry from Washington University in St. Louis, where his thesis focused on the basic mechanics of photosynthetic light harvesting. He conducted undergraduate research on plant molecular biology at the University of Missouri-Columbia, where he received a B.S. in Biochemistry.
Martha Smith
Global Industry Affairs Lead, Bayer Crop Science
Martha is the Global Industry Affairs Lead for Bayer Crop Science. She currently serves on the Board of Directors of the Iowa State University Alumni Association. Martha graduated from Iowa State University with a Bachelor of Science in Agricultural Business and International Agriculture.
William (Will) Hileman
President and CEO, Farm Bureau Bank
Will Hileman is the President and CEO of Farm Bureau Bank. Farm Bureau Bank is dedicated to serving the financial needs of Farm Bureau Members with a full array of banking services, including vehicle loans, Member Rewards credit cards and convenient deposit accounts. Currently the Bank is gearing up for round three of the Payroll Protection Program (PPP) is ready help Farm Bureau Members across the nation apply for funds.
Will has over 30 years of financial services experience serving consumer and small business customers. Over his career he has developed grocery store banking programs, designed retail bank branches and implemented new ATM functionality that have help customers better access to their banking service.
Will lives in San Antonio with his wife Marianne and has two college aged children. He is active in the community and serves on the Boards of The American Farm Bureau Foundation for Agriculture, Georgia Foundation for Agriculture, Good Samaritan Community Services and The United Way of San Antonio.
Will has a Bachelor of Science in Business Administration from Oklahoma State University.
Ben Fogle
Partner, Midwest Growth Partners
Ben is a Partner at Midwest Growth Partners, a private equity fund manager. MGP's most recent fund is the fourth ever USDA sanctioned Rural Business Investment Company ("RBIC"), which targets making investments into companies located in rural America and connected to the food & agricultural space and supporting industries.
John Reiher
Strategic Alliances Lead, John Deere
Mr. Reiher leads global smart industrial technology alliances and investments for the world's largest agriculture equipment manufacturer. He has significant prior leadership experience in the seed and genetics and plant derived pharmaceutical ingredient industry. He currently serves as a director for Two Rivers Financial Group and Stine Seed Company. He earned a B.S. in Agricultural Business from Iowa State University and an MBA in Finance from the University of Nebraska-Lincoln.
Amar Singh
Managing Director, FMC Ventures
Amar Singh is Managing Director of FMC Ventures. FMC Ventures, the new venture capital arm of FMC Corporation is targeting strategic investments in start-ups and early-stage companies that are developing and applying emerging technologies in the agricultural industry. Amar previously led two corporate venture funds; Cavallo Ventures and Maumee Ventures and has invested in Synthetic biology, robotics, aquatech, SaaS and biopesticides. Amar grew up in a farm family and resides I Northern California with his wife and two children where they raise tree fruits and nuts.
Farm Bureau Innovation Team
American Farm Bureau Federation Staff
Sarah Brown, Executive Director of Industry Relations
Emma Larson, Assistant Director, Industry Relations
Sarah Bair, Industry Relations Coordinator
Farm Credit Council Staff
Robbie Boone, Senior Vice President of Government Affairs

Brittany Jablonsky, Senior Director of Communications

Sophie Neems, Communications Specialist
Terms and Conditions
Entrepreneurs must be Farm Bureau members to qualify as a top ten semi-finalist. Applicants who are not Farm Bureau members can join a state Farm Bureau of their choice. Visit fb.org/join to learn about becoming a member.
Partnering with Farm Credit to Support Rural Entrepreneurship
Farm Credit supports rural communities and agriculture with reliable, consistent credit and financial services, today and tomorrow. Our nationwide network of customer-owned financial institutions provides loans and related financial services to U.S. farmers and ranchers, farmer-owned cooperatives, rural homebuyers, agribusinesses and rural infrastructure providers.

Providing much-needed capital to Rural Business Investment Companies (RBICs) and other rural entities, mentoring rural entrepreneurs and fostering innovation in rural America are other ways Farm Credit fulfills its mission to support vibrant rural communities. That is why Farm Credit is pleased to be the American Farm Bureau Federation's premier partner on the Ag Innovation Challenge.
For more information, visit www.FarmCredit.com.
For More Information
Contact: aginnovation@fb.org