Through a series of articles we call The State, the American Farm Bureau Federation's Advocacy and Political Affairs team is providing analysis related to "the state of" various aspects related to advocacy and political trends impacting farmers and ranchers and rural Americans.
Every advocate takes a journey when they decide "to do something," from making the decision to take an initial action to becoming a key advocate for an organization or issue.
Over the past few years, legislative advocacy has evolved by adapting current marketing strategies employed by the business community, using a customer-centric approach called the customer journey. The approach builds trust with customers by rewarding them for their continued engagement, moving them from satisfied to loyal customers, or in our case, advocates.
The top level in our advocacy journey is moving from organizing to relationships. How does one move an advocate from hosting a farm tour to being a reliable source with a member of Congress and the media?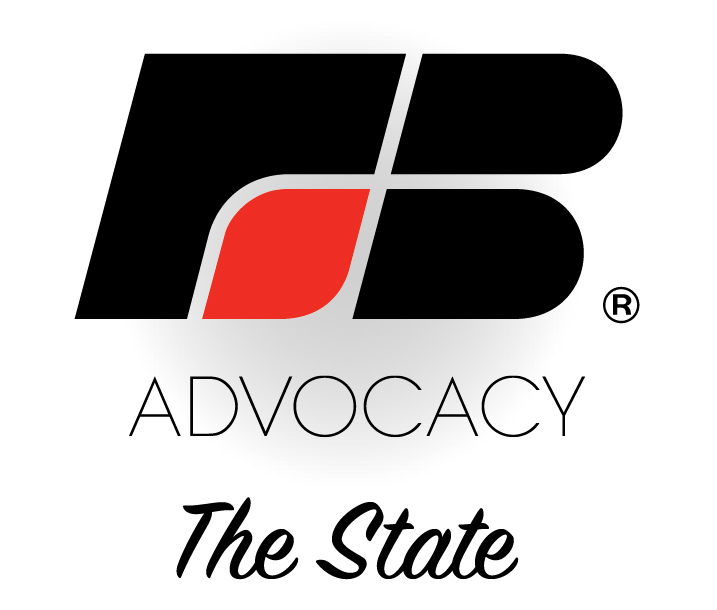 Level 5 - Relationships
Relationships matter. They always have. According to the Congressional Management Foundation, 74% of congressional staffers say personal relationships are the most effective way to reach influential lawmakers.
The population shift away from rural locations means that farmers and ranchers need to speak up more than ever before.
Thomas Jefferson once said, "We in America do not have government by the majority. We have government by the majority who participate."
How true today for the agriculture community.
But how does one encourage relationship building with lawmakers?
Here at the American Farm Bureau Federation, it's in our DNA. Farm Bureau works hard to develop skilled advocates. We have a long history in advocacy training and build it into our leadership development programs.
Agriculture and rural communities need strong advocacy leaders. Whether you are a young farmer or rancher, an aspiring county executive or one of the over 1.2 million female agricultural producers, we provide tools and training to help you be influential and feel more empowered to engage.
Research by the Congressional Management Foundation has shown that "groups with extensive grasstops networks who are skilled at advocacy and have built relationships with Members of Congress will be the ones who excel."
The research has two key components, both of which are required for Farm Bureau to succeed at advocacy: skilled advocates and relationships.
Establishing these relationships takes time and commitment from the Farm Bureau advocate.
We have created an immersive training experience to evoke storytelling. The immersive experience uses simple phrases of "imagine if …" a policy was adopted or "imagine yourself …" in a situation. Stories should be personal as well as short, enthusiastic and tailored to the audience.
Those Farm Bureau members who participate in leadership development programs or have attended immersive advocacy training are then eligible to be a part of our Grassroots Outreach Team (GO Team). GO Team members are Farm Bureau's key advocates and thought leaders, those whose views on a subject are taken to be authoritative and influential.
The advocate journey at the American Farm Bureau has five levels, from early-stage sign-ups to reliable key advocates with relationships with lawmakers.
Instituting an advocate journey program takes planning and time. However, by using a variety of advocacy, email and marketing platforms to automate the process, you can implement an advocate-centric program to build trust with your advocates and move them along an advocate "journey."