Through a series of articles we call The State, the American Farm Bureau Federation's Advocacy and Political Affairs team is providing analysis related to "the state of" various aspects related to advocacy and political trends impacting farmers and ranchers and rural Americans.
Legislative and issue advocacy have evolved by adapting current marketing strategies employed in the business community, using a customer-centric approach called the customer journey. The approach builds trust with customers by rewarding them for their continued engagement, moving them from satisfied to loyal customers, or in our case, from an occasional advocate to a reliable and credible grassroots advocate who becomes a resource for office holders to work with on a regular basis.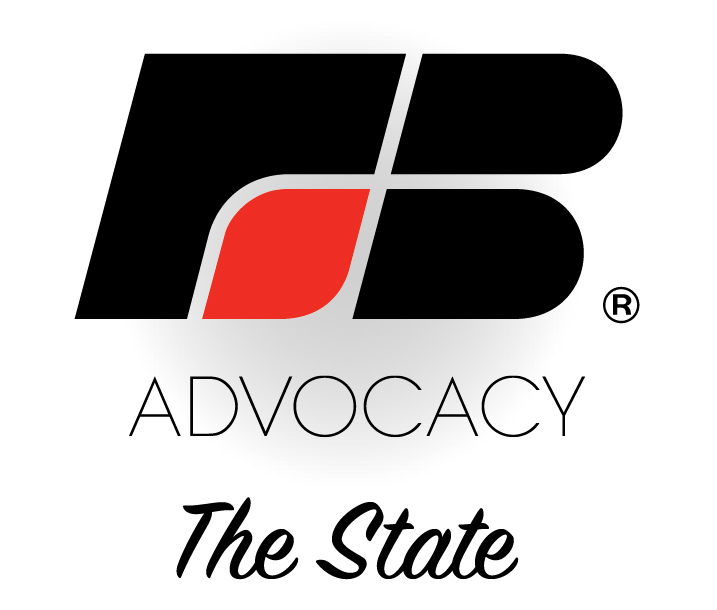 Every advocate starts a journey when they decide "to do something," from taking an initial action to becoming a key advocate for an organization or speaking up on an important issue. For Farm Bureau members, the journey is a five-step process to develop levels of competencies. The process takes the individual from an intermittent advocate to a more effective advocate and ultimately a recognized spokesperson.
The third level in our advocacy journey is In-Person advocacy. This is where an individual has moved forward in their advocacy experience and are making a personal commitment to meet face-to-face with lawmakers and staff.
We started with Level 1 – Get Informed found here and Level 2 – Engage found here.
"When I feel the heat, I see the light." – Everett Dirksen, U.S. Senator, Illinois
One of the most effective ways for legislators to learn about issues facing their constituents is through personal meetings. As a matter of fact, an overwhelming number of members of Congress say this is THE best way to influence them on an issue. In a Congressional Management Foundation survey, 97% of congressional staff said constituent visits to Washington, D.C., have "some" or "a lot" of influence on an undecided legislator.
Whether the meeting is in Washington, at the state capitol or in the district, the fact remains the same, the most effective advocates are those who show up and speak up.
Why? Because this gives individuals and organizations the chance to state their case, raise their concerns, answer questions and to "make the ask" of their representatives. Often these meetings can be as short as 30 minutes, but much can be accomplished that leads to positive results.
Despite their effectiveness, many organizations lack a pool of willing members to lead face-to-face meetings. This could be due to a number of things, such as time away from family or a business, lack of understanding of the issue(s), or being uncomfortable in a formal setting. No matter the reason, it's a lost opportunity.
Another reason for a less than successful face-to-face meeting is poor preparation. This includes insufficient issue research, lack of a personal story associated with the issue, getting off topic and poor delivery of the "ask."
At the core of Farm Bureau's success is members who are willing to speak up and tell their story. It's knowing that others are in the same predicament and share similar concerns and that legislators want to hear directly from our members – their constituents – on important issues.
At American Farm Bureau, we put an emphasis on advocacy training to help ensure every advocate's success. Every member can take advantage of on-line advocacy training; it's easy to use and leads to successful face-to-face meetings by teaching some of the basics including knowing where the legislator(s) stands on the issues, telling their story in a succinct way and never forgetting to make the "ask."
This third level in advocacy development is a recognition that "showing up and speaking up" is a personal commitment, which is a difference-maker with legislators.
As Senator Dirksen once said, bringing the heat has helped many legislators to see the light.
Start your advocate journey and sign up for Action Alerts from FB Advocacy direct to your in-box by going here.