Through a series of articles we call The State, the American Farm Bureau Federation's Advocacy and Political Affairs team is providing analysis related to "the state of" various aspects related to advocacy and political trends impacting farmers and ranchers and rural Americans.
Legislative and issue advocacy have evolved by adapting current marketing strategies employed in the business community, using a customer-centric approach called the customer journey. The approach builds trust with customers by rewarding them for their continued engagement, moving them from satisfied to loyal customers, or in our case, from an occasional advocate to a reliable and credible grassroots advocate who becomes a resource for office holders to work with on a regular basis.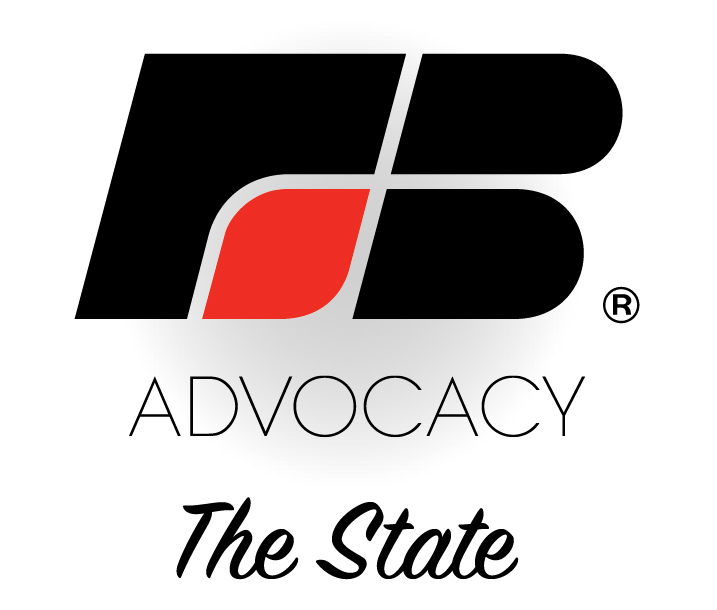 Every advocate starts a journey when they decide "to do something," from taking an initial action to becoming a key advocate for an organization or speaking up on an important issue. For Farm Bureau members, the journey is a five-step process to develop levels of competencies. The process takes the individual from an intermittent advocate to a more effective advocate and ultimately a recognized spokesperson.
We started with Level 1 – Get Informed (found here), Level 2 – Engage (found here) and Level 3 – In-Person (found here) advocacy.
Level 4 is taking on the responsibility to Organize. This is where an individual has moved in their advocacy experience from individual participation to organizing a group, members or leading an organization's advocacy efforts. The advocate at this level is working to bring the collective actions of individuals together to show a groundswell (or grassroots) concern by constituents to lawmakers and their staff.
Level 4 – Organize
"It's not in numbers, but in unity that our greatest strength lies." – Thomas Paine
At Level 4, the individual is doing more than just participating as an advocate. Previously they may have attended a local town hall meeting, a day at the state capitol or a fly-in to Washington, D.C. All these actions occurred at Level 3 – Engage, where they were one of many. There may have been comfort within the group with minimal attention or responsibility. But now, they are taking on more responsibilities, which bring them to Level 4 – Organize. They are seeing things from the "we" point of view, and not the "me" point of view.
Examples of activities at this higher level can include: hosting a farm tour for state or federal office holders; recruiting fellow Farm Bureau members to attend a rally or district meeting (we know peer-to-peer recruiting is important to gaining new advocates); offering to provide testimony to a committee or field hearing; serving as a coalition member or hosting a coffee for members to meet a political candidate.
Each of these activities put the individual in a position of leadership. They are taking on the challenges of managing for advocacy success with the planning, participating and follow-up actions. Often they are the key contact for coordinating the time, day and topic with the legislator. They are also serving as the conduit within the organization to get members to attend the meeting. In the meeting itself, they could be the lead spokesperson or may have delegated this to another person during the planning process.
Level 4 is more easily achieved after the individual has gained experience from the first three levels of advocacy. They started by recognizing they have a voice (Level 1), they are then willing to lend their voice (Level 2), and they know the importance of "showing up and speaking up"' (Level 3). Now they are willing to step forward and organize others and bring their collective voice into the advocacy arena.
This could happen organically but shouldn't be left to chance. In that scenario, it seldom happens in the quantity and quality of advocates needed to be an effective advocacy group. Therefore, Farm Bureaus dedicate time and resources to properly identify and train their advocates. Level 4 advocates are recognized leaders and seen as point of contact by legislators and their staff. They ensure an effective and efficient meeting between constituents and office holders. Finally, they make sure any questions or concerns raised in the meeting are followed through to continue the dialogue.
Ultimately, Level 4 – Organize is more than just providing numbers. As the American political activist and philosopher Thomas Paine said, it's providing leadership and unity towards a common goal.