Whether you are carving a jack-o-lantern grin, roasting the seeds or sipping it in your latte, pumpkin season has arrived for all of us to enjoy.
According to USDA's Economic Research Service and initial reports, farmers in Illinois and California, the two largest pumpkin-producing states, are harvesting healthy crops. Total pumpkin production for 2017 topped out at 1.5 billion pounds. In 2017, Illinois' 6.4 million pounds of pumpkin accounted for 41 percent of the total U.S. pumpkin crop. Figure 1 outlines the utilized pumpkin production amounts in 2017 for the top four pumpkin-producing states.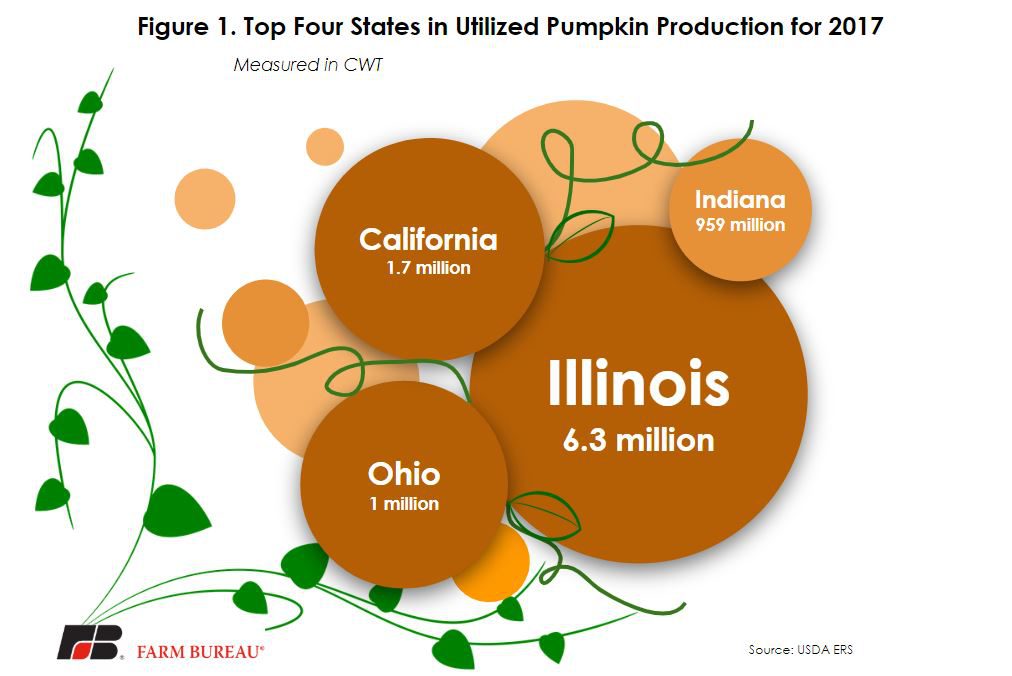 While crop conditions throughout the country have been relatively stable, early drought issues followed by excessive rain and disease have reduced the current crop size slightly. Historically, pumpkin yields have seen a great deal of variability year-over-year due to weather conditions; however, on average, Illinois, California and Texas produce about 30,000 pounds per acre. About 80 percent of Illinois' high-yielding pumpkin crop is designated for processing use, such as pie filling, as opposed to California's pumpkin crop, of which 99 percent is designated for fresh use. Figure 2 illustrates the state-by-state fresh market pumpkin production for 2017 measured in millions of dollars.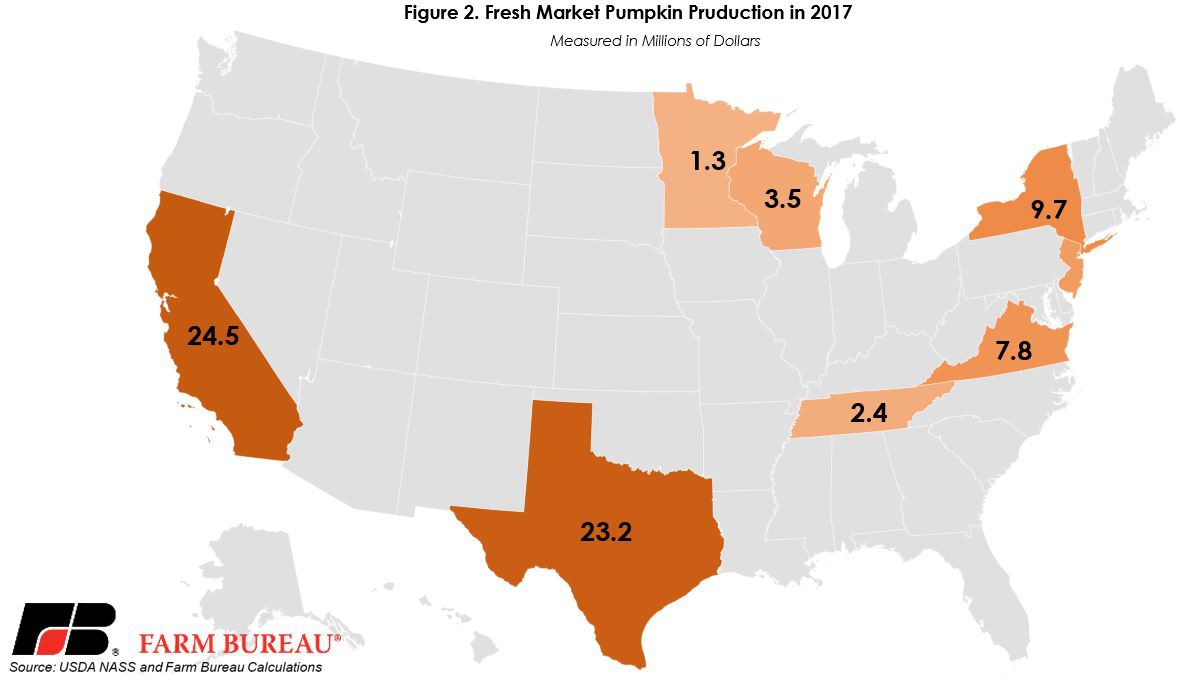 This time of year, most growers produce a fresh market jack-o'-lantern variety of pumpkin known as a Howden. However, in recent years there has been an increasing demand for more unique looking pumpkin varieties such as White Howden, Blue, Cinderella, and Fairytale. Based on the USDA data, the average weekly price per 24-inch bin for a large Howden pumpkin is $130. Some of the more specialty pumpkin varieties, like the White Howden or Fairytale, have a higher average price at $180 and $227 per bin respectively. In early September, the national average retail price was up 6 percent from the same time last year. Hurricane Florence's impact was felt in both the supply and demand for pumpkins, representing a 12 percent drop in price in mid-September.