The Cattle on Feed report provides monthly estimates of the number of cattle being fed for slaughter. For the report, USDA surveys feedlots of 1,000 head or more as this category of feedlots represents 85 percent of all fed cattle. Cattle feeders provide data on inventory, placements, marketings and other disappearance. December's Cattle on Feed report revealed total inventory at 11.7 million head for the United States. This increase of 2 percent from 2017 was largely in line with analysts' expectations, and, overall, the report was fairly neutral in terms of market expectations.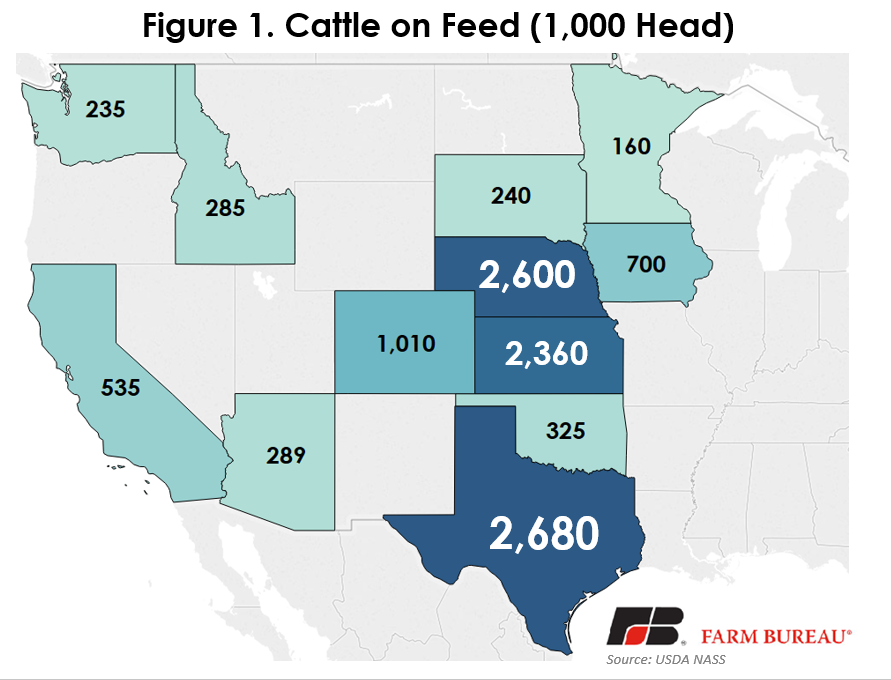 Texas, Nebraska and Kansas lead the way in total fed cattle numbers, accounting for over 7.6 million head, or approximately 65 percent of the total on-feed inventory in the country. All states but South Dakota experienced an expansion in total inventories, with California, Arizona and Idaho at the front of the pack in terms of percentage increases (Figure 2).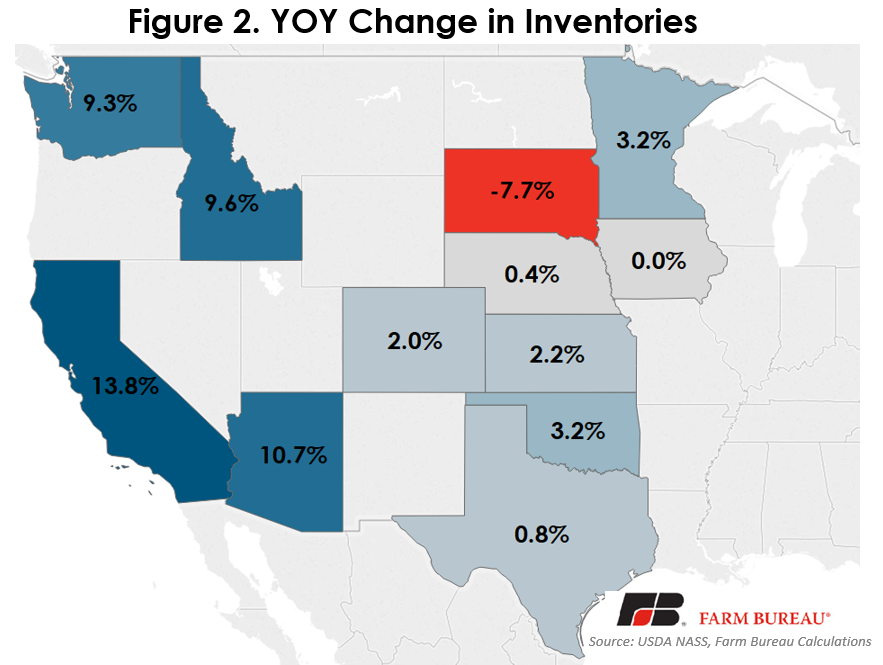 While total inventories are an important component of the report, other key factors include placements (new animals being placed on feed) and marketings (animals being taken off feed and sold for slaughter). Placements in November totaled just under 2 million head, which is nearly 5 percent lower than in 2017. This was slightly off analysts' expectations of a 6.4 percent decrease from a year ago, but still in the relative magnitude of the decline. November marked the third month in a row where placements on feed were below a year ago, showing somewhat of a pullback in future beef supplies. This has implications for the 2019 summer supply, as the animals placed during the month of November will be coming off feed for slaughter next summer, right as Americans are firing up their grills.
Marketings in November were 1.87 million head, up 1.4 percent from a year ago and just slightly above the average analyst expectations. This year's November marketings were the highest for the month of November since the series began in 1996.